Car Valuation: What Affects My Car's Value?
28th Aug 2019
Unless you've managed to get your hands on a car that is guaranteed to be a future classic, then chances are you own a vehicle that is going to depreciate in value - Boo to that! The trouble is, we frequently get customers asking what affects the value of their car, which is something that is influenced by a wide number of factors.
So, we sat down with the lovely chaps and chapesses in the Used Car Buying Team at Evans Halshaw HQ and asked them exactly what they base their valuations on. And more importantly, they gave us some tips on how you can maximise the value of your car come sale time.
Age
Cars depreciate in value as the years pass, which should come as no great revelation. The reason for this is because the technology and drivetrain become dated compared to more modern examples, which offer better efficiency, more toys, and better safety equipment.
Although older cars, if looked after, still have plenty of life left in them, they do not have as many years' service to offer compared to a modern equivalent. Unfortunately, unless you have bought an appreciating classic, this is not a factor you can influence.
Condition
The condition of a vehicle heavily influences its value come sale time. Ask yourself, would you rather buy the car covered with dents and scratches, or the one that has been washed regularly and has no marks?
Essentially, any damage to the aesthetics or mechanics of a car is something we need to rectify before the car is put up for sale, which costs us labour, time, and materials. Take care of the car throughout your ownership and the car will take care of you come valuation time - simples!
Tip: Wash your car regularly using good-quality products and rectify any visual or mechanical damage before you get a valuation. Here's some
Car Valeting Tips from the Experts to get you started
!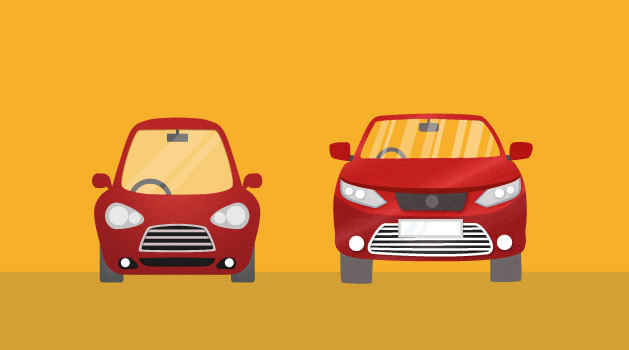 Service History
A car needs regular maintenance throughout the duration of its working life, which is nothing new. However, whether an owner decides to properly maintain their car is another matter entirely.
You also need to consider that the service history highlights any work that has been completed on the car, so if you choose to opt for cheaper tyres and parts in general, that is less desirable to prospective buyers. Don't see the value in a service?
Here's Six Reasons Why You Should Service Your Car
.
Tip: An annual service through your nearest Evans Halshaw retailer is a great way of taking care of your car, while maximising its value!
Mileage
The lower the mileage, the more desirable a car is, increasing its value. High mileage cars are more likely to require a costly upkeep in the long run, which is why they are worth less.
Number of Owners
The number of owners and its influence on the value of a car completely depends on the body type and its age. For example, it's considered acceptable if an older convertible car has had over five owners because it has most-likely been bought for summer enjoyment and then moved on come winter.
However, your average three-year-old family hatchback with a high number of owners? That sets alarm bells ringing. Think of it this way: a one-owner car is more likely to have been well-maintained compared to one with numerous owners. And from our experience, keys and receipts typically get lost when a car has had more owners.
Tip: Spend extra and buy a low-owner car, it will be worth more in the long-run!
Reliability
Everybody wants a car that isn't going to give them any hassle or unexpected bills, unless they are a masochist. As a result, cars that have a reputation for being reliable and reasonable to repair hold their value far better than cars that have a poor reliability record.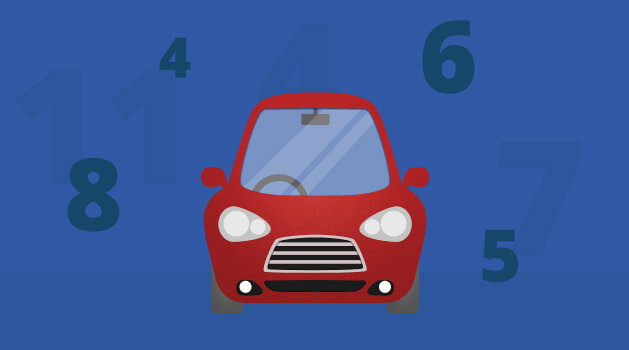 Brand
Car manufacturers that have more prestige, such as Porsche and BMW, typically carry a greater value than your everyday volume brands, which include the likes of Vauxhall and Honda. Although the brand appeal plays a large part in the value, it's the superior build quality, technology, and engine choices that help the more desirable brands maintain their value.
Rarity
This is a factor that applies to any other item on sale. If you own a rare car, then it will be worth more than one that you see on a daily basis. However, don't be mistaken for thinking that it has to be something exotic to be considered 'rare', because some of your more accessible cars, such a Renault Clio RS Trophy, are worth more than their normal counterparts.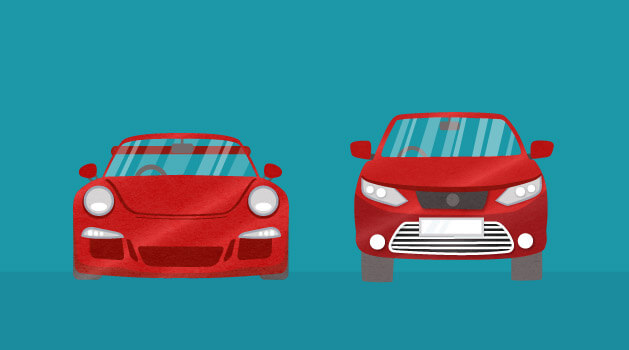 There you have it, the main factors that have an influence on the valuation of your vehicle. Although there isn't a fat lot you can do about the depreciation of your car, keeping on top of maintenance and taking care of the bodywork is essential for maximising your car's value.
Have you ever wondered what your car may be worth? The Evans Halshaw Sell Your Car service gives you a no obligation valuation for your car in minutes!
For more car buying advice and tips, keep an eye on our blog page. Alternatively, follow us on
Facebook
or
Twitter
.