Important tips for using a pressure washer
Companies like Karcher and Nilfisk offer a great selection of quality pressure washers. However, no matter which pressure washer you use, a degree of common sense is all that is really needed when using them on a car. Check the settings before you start, and companies like those mentioned have special modes on some of their pressure washers to make life a little easier. Always be careful around trim and fabric hoods, as these are not the most robust parts of a car, and are therefore easier to damage with pressure washers.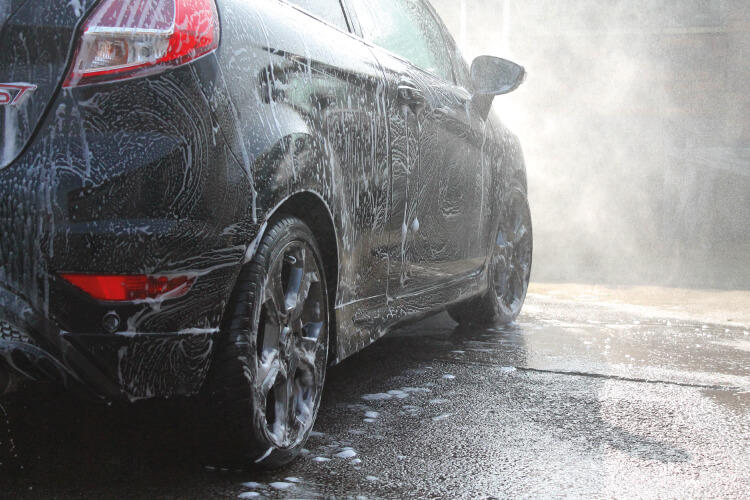 Always dry after washing
No matter how you wash your car, it is important to dry the car after you've rinsed it. This prevents water marks drying onto the car. Straight forward advice, but it's surprising how many people don't do this. A microfiber cloth is perfect for the job. It's always good to have a few cloths in your cleaning arsenal, as they come in handy for all aspects of keeping a car spotless.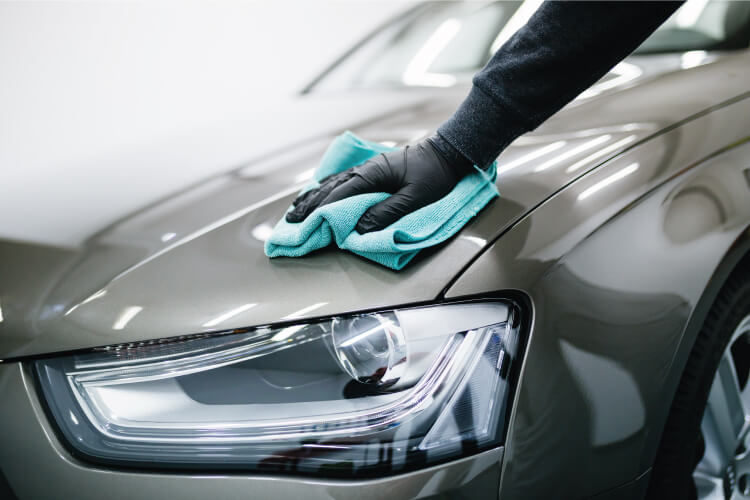 Protecting paint with wax
If you care about your car's paint, waxing the paint after washing is going to protect it from the elements, while also giving a lovely finish and deep shine. It does this by giving the paintwork a protective layer on top of the existing finish. Quick detailing sprays can also be used to enhance shine, as well as promote water beading.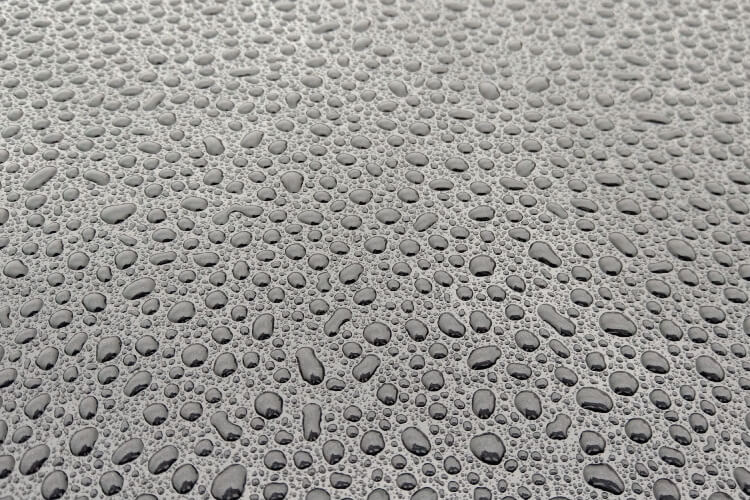 Putting a stop to rust
A car's worst enemy is rust. If you have minor rust on your vehicle, then removing any loose paint with a dry cloth and painting white grease onto the rusted area can stop the car from corroding further. It is also best to use a professional body shop with rust repair, and sorting it out while the problem area is small; this is much better than letting it get out of hand.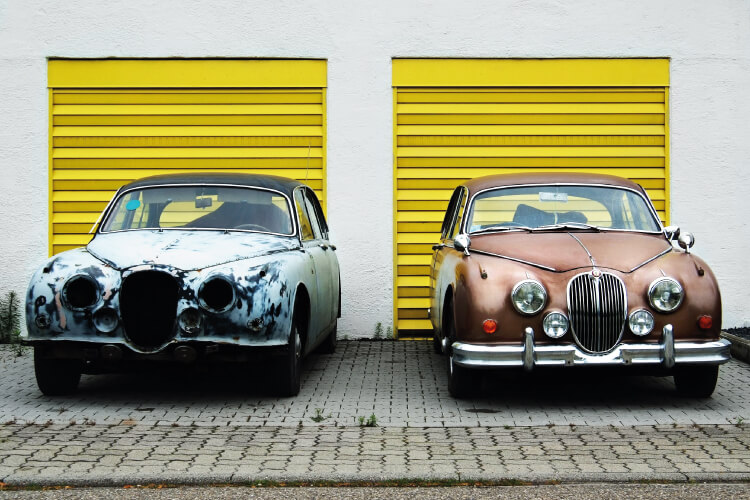 Make hoovering easier
Using floor mats in a car is a simple and effective way to keep dirt under control, if almost an obvious tip. Any loose dirt from outside can simply be shaken away when removing the mats, leaving minimal hoovering required for the carpets - keeping them in great condition to, with minimal wear. Rubber floor mats are also easier to clean. Boot mats will also make hoovering easier.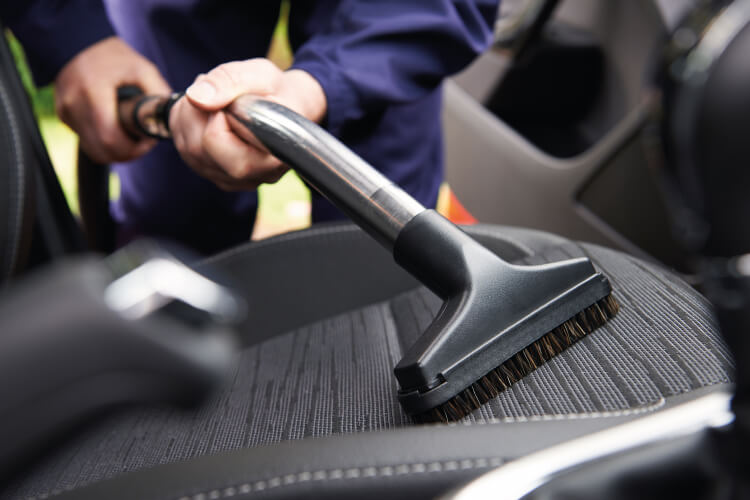 Removing water marks
As mentioned previously, you should always dry your car after washing. Water marks spoil the look of any clean car, and yet are so easy to remove. A microfiber cloth can dry away any excess water after washing. If some water marks are dried on the car, simply damp the microfiber cloth slightly, or use a detailing spray to remove stubborn water marks, again with a trusty microfiber.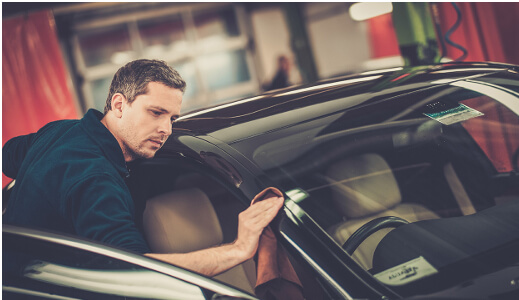 Marks on dash or plastic areas
Again, use of a microfiber makes life a whole lot easier when cleaning both the exterior and interior of a car. A good interior detailing spray and microfiber can have the interior looking brand-new effortlessly, with some good old fashioned elbow grease of course.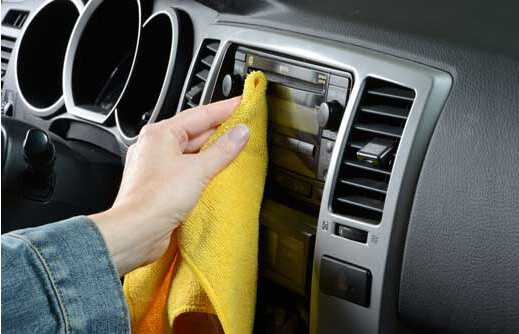 Minor scratches
Unfortunately, cars are prone to getting scratches. Car parks, weather and poor car washing methods can all cause these imperfections, but fortunately, they can be fixed. A machine polisher can get minor scratches out, with the right polish. But if you are not into your car detailing, a professional can get the scratches out with ease for a reasonable charge.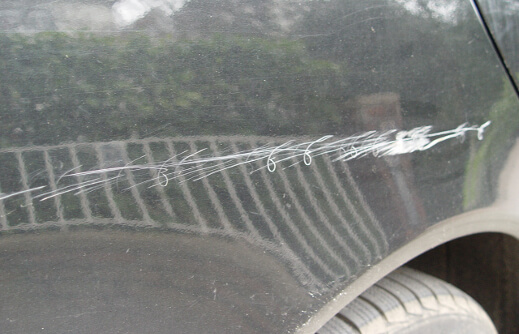 Take it to the professionals!
If you're not comfortable attempting bodywork repair yourself, then why not pop along to your local Evans Halshaw dealer and speak to a member of the Service Team, who will be able to give you a no obligation estimated price for the repair.
Provided the area of damage does not exceed 15cm and is not situated on the roof or bonnet, your Service Advisor can arrange a repair booking at the dealership with one of the SMART repair specialists.
While you Wait appointments are available for paintless dent removals - so relax in the customer waiting area, enjoy refreshments and catch up on your emails with use of our complimentary WiFi.
Where paint is required, your vehicle will be required for a minimum of four hours to ensure the repair dries effectively.