Vauxhall Cuts Corsa and Mokka Prices
06th Apr 2022
By Chris Russon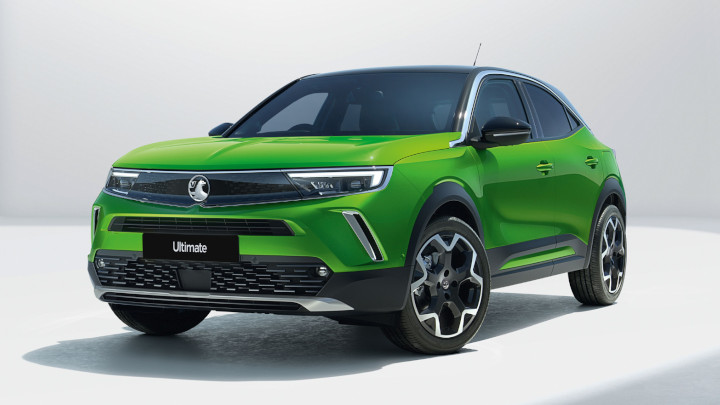 Vauxhall has updated its Corsa and Mokka model ranges by introducing a new simplified version line-up as well as reduced pricing.
The revised Corsa range will start from £17,340 and the Mokka from £22,265, with first deliveries expected from August 2022.
The new range comprises three versions: Design, GS Line, and Ultimate.
The company says a number of versions have been substantially reduced in price - by up to £3,290.
Both the Corsa and Mokka will now be available in Design, GS Line, and Ultimate trim specification, while the all-electric Corsa-e and Mokka-e will be available in sporty GS Line and Ultimate variants.
The new trim line-up has also enabled Vauxhall to streamline the overall number of Corsa and Mokka variants.
The Corsa model range has been streamlined from 15 models to eight, while the Corsa-e has been reduced from three models to two. Mokka sees the version line-up reduced from 16 to 11, while Mokka-e will go from four to two.
Adam Wood, Vauxhall's marketing director, said: "We've not only made it easier for buyers to understand the key differences between various trims, but the models are now even better value thanks to a number of pricing enhancements. The top-spec Corsa Ultimate has been reduced by more than £3,000 meaning that premium innovative technology is now even more accessible on one of Britain's most popular cars."
Corsa-e models will now come as standard with Vauxhall's e-toggle shifter already available on the Mokka-e, replacing the previous 'cobra' shifter. The new control allows drivers to select between reverse, neutral and drive, while a Brake (B) button allows drivers to increase energy recovery via the regenerative braking technology.
Both GS Line and Ultimate Corsa-e models retain identical equipment and technology levels to their outgoing trims, with prices remaining the same.
Corsa-e GS Line prices start £27,055 after the current Government Plug-in Car Grant, while Ultimate models start from £29,660.
All Corsa-e and Mokka-e models remain eligible for the £1,500 Government Plug-in Car Grant.
The Corsa-e features a 50kWh battery connected to a 136ps electric motor and is capable of up to 222 miles on a single charge. Supporting up to 100kW rapid charging, an 80 percent charge can be done in 30 minutes.
Prices for Corsa Design variants start from £17,340 - a £500 price reduction over the outgoing model.
GS Line replaces previous SRi Edition models with features including climate control, rear parking sensors and black exterior styling.
New for the GS Line models will also be Vauxhall's efficient 1.2-litre 75ps 3-cylinder petrol engine, previously unavailable on SRi Edition models.
This entry level powertrain sees the GS Line Corsa starting from £19,490. Other GS Line versions see a £1,000 price reduction compared to before.
Corsa Ultimate variants remain identical to the current range, but pricing has been significantly reduced, so it now starts from £23,375 – a £3,150 saving over the previous line-up.
The Ultimate comes with premium features such as adaptive cruise control, lane positioning assist, IntelliLux Adaptive LED Matrix lights, front parking sensors, panoramic rear-view camera, keyless entry, Alcantara trim, and heated seats and steering wheel.
The Vauxhall Mokka - the first model to feature Vauxhall's new Vizor front end and Pure Panel interior.
The electric Mokka-e is available in GS Line and in Ultimate models, with both models priced equally to their outgoing variants.
The petrol and diesel Mokka range starts from entry level Design which is identical to outgoing SE Edition variants, but now also available with a 1.2-litre 130ps 6-speed manual and a 1.2-litre 130ps 8-speed automatic.
The Mokka Design range now starts from £22,265 while GS Line models - which replace outgoing SRi Premium variants - start from £24,640 – £1,500 lower than before.
Ultimate models are now available with a 1.2-litre 130ps 6-speed manual option, previously unavailable on the trim, with the range starting from £28,825.
Prices correct as of 06/04/2022 and are subject to change.