Improved Range For The Vauxhall Mokka Electric
14th Dec 2022
By Chris Russon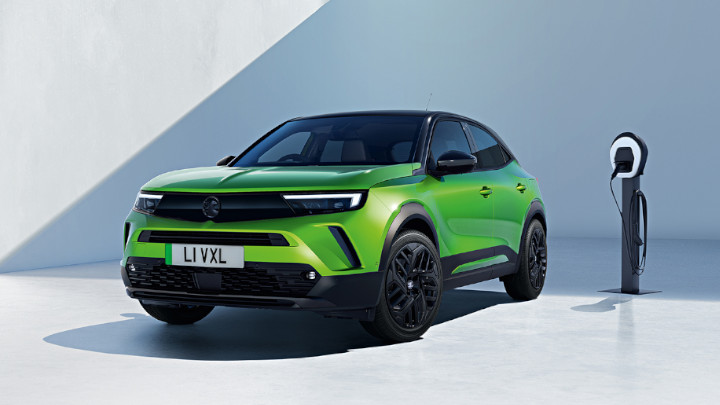 Vauxhall is to fit a new 54kWh battery on the Mokka Electric increasing range to 252 miles - an improvement of 20 percent over the outgoing 50kWh unit.
Orders for the Mokka Electric with a 54kWh battery will open from March 2023 with first deliveries commencing from the spring.
Replacing the current 50kWh unit, the new 54kWh battery is more efficient, requiring 15.2kWh of electricity to cover 62 miles.
It is coupled with a more powerful 154bhp electric motor - an increase of 20bhp - enabling the Mokka Electric to accelerate from 0 to 62mph in under 10 seconds. Top speed is electronically limited to 93mph.
Despite its increased range – up 43 miles over the current vehicle - the Mokka Electric's compact battery size and efficient packaging ensures no space is lost in the passenger or luggage compartment.
Supporting up to 100kW rapid charging, the Mokka Electric can be recharged from 0 to 80 per cent in 30 minutes. It also features an 11kW on-board charger as standard, suitable for home charging via a wallbox.
The Mokka was the first Vauxhall to be available with a fully electric powertrain from launch. Featuring the brand's new design language. It was also the first model to introduce the Vizor front end and fully digitised Pure Panel cockpit.
Vauxhall will be an electric-only brand in 2028, and is already one of few manufacturers in the UK able to offer fleets and businesses a fully electric variant across its entire light commercial vehicle model range.
With the arrival of the new Astra Electric and Astra Sports Tourer Electric in 2023, Vauxhall offers a choice of six fully electric passenger vehicles.
Prices for the new Mokka Electric are still to be announced, but are expected to show a slight premium over the current car's £37,220 starting price.