Hyundai Reveals its Electrified Streamliner
29th Jun 2022
By
Mike Torpey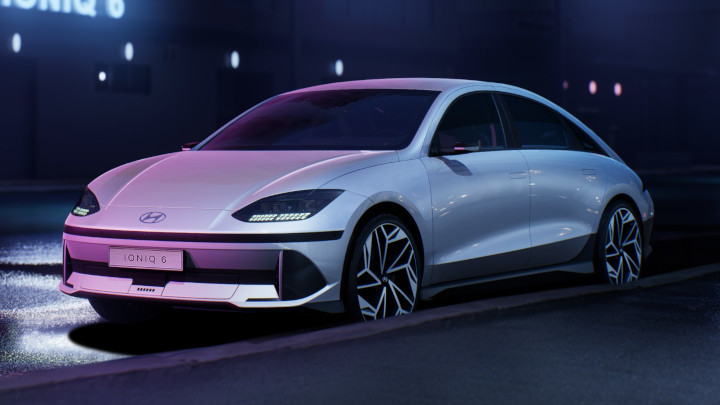 Hyundai has revealed the design of its highly anticipated IONIQ 6, the second model in the Korean manufacturer's dedicated all-electric vehicle line-up.
IONIQ 6, which Hyundai describes as an Electrified Streamliner, is aerodynamically sculpted and makes use of sustainable materials to reflect the values of EV customers.
Inspired by the brand's Prophecy EV Concept, IONIQ 6 is characterised by simple lines and aerodynamics that Hyundai designers describe as 'emotional efficiency'.
SangYup Lee, head of Hyundai Design Centre, said: "IONIQ 6 connects an emotional convergence of functionality with aesthetics. The distinctive streamlined design is the result of close cooperation between engineers and designers, with obsessive attention to detail and customer-centric values at the core.
"We've created the IONIQ 6 as a mindful cocoon that offers personalised place for all."
Hyundai says that like the IONIQ 5 before it, the newcomer implements a design strategy that gives each model a unique appearance, like chess pieces.
And by taking a customer-centric direction, the styling is with diverse lifestyles in mind rather than with a one-style-fits-all approach.
The car's interior is trimmed in sustainable materials and colours and, depending on the trim level, include eco-process leather seats, recycled PET fabric, bio TPO skin for the dashboard, bio paint derived from vegetable oils for the doors and recycled fishing net carpet.
The IONIQ 6 world premiere will take place next month, when Hyundai will reveal the full specifications, including features and technologies.