Hyundai Launches Limited Edition IONIQ 6: Prices and Specification Announced
26th Oct 2022
By Chris Russon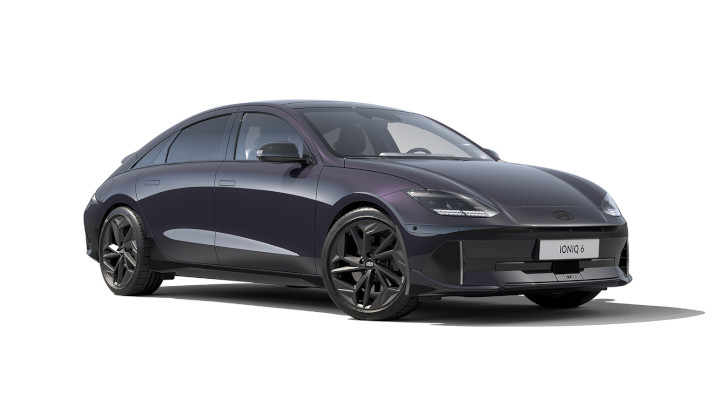 Hyundai has announced pricing and specification of the IONIQ 6 First Edition, the first model in the IONIQ 6 range and the second model of the IONIQ all-electric-vehicle line-up brand.
Built on Hyundai's Electric-Global Modular Platform, the IONIQ 6 is equipped with an array of advanced technologies with an extended range of up to 320 miles on a single charge.
Priced at £54,995, the limited volume IONIQ 6 First Edition takes the appearance of Hyundai's Electrified Streamliner to the next level with a range of exterior and interior design elements.
On the outside, the model's 20-inch wheels feature a matte black finish. There are also gloss black finishes to the mouldings on the front, rear, and side as well as glossy black mirror caps.
Inside, the black theme continues on the First Edition with a black headliner while leather combination seats feature grey tartan fabric
The IONIQ 6 is the first Hyundai model to introduce the new design of the 'H' emblem, finished in black aluminium on the First Edition.
The IONIQ 6 will also be available in two other trim levels; Premium and Ultimate.
Pricing and specification for those will be announced soon.
Ashley Andrew, managing director of Hyundai Motor UK said: "IONIQ 6 has already received an overwhelmingly positive response from customers and media alike with its combination of streamliner styling and long-distance EV performance. The IONIQ 6 First Edition presents customers with not only a unique specification, but also an opportunity to secure one of the very first vehicles to reach the UK."
Prices correct as of 26/10/22 and are subject to change.