Hyundai IONIQ 6 To Debut New Intelligent Headlights
20th Mar 2023
By Chris Russon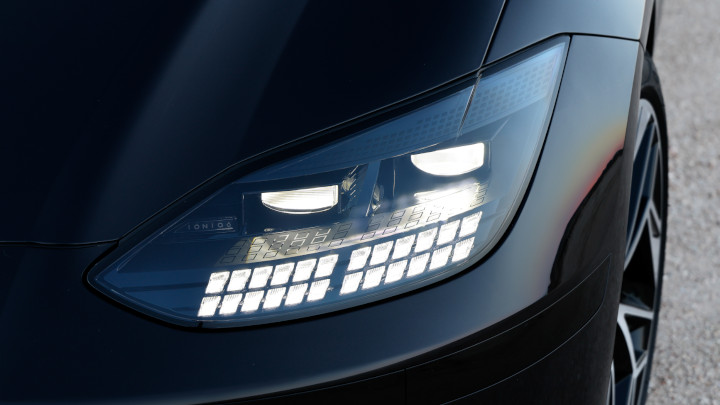 The all-electric Hyundai IONIQ 6 is the first model to feature the brand's new intelligent front lighting system, which prevents dazzling other road users.
Its Matrix Beam LED headlights change depending on the road situation.
The IFS features an automatic function, which partially turns off the high beam lights that disrupt other drivers when a car is detected in front or on the opposite side of the road. This supports safer driving at night, as the high beam lights don't have to be adjusted manually to avoid dazzling other drivers.
It is an evolution of the high beam assist function used by many auto manufacturers, which works by temporarily disabling the high beam once it detects a vehicle in front or approaching from an opposite lane.
However, IFS turns off only the parts of the high beam lights that would disrupt other drivers vision when it detects their presence, maintaining maximum visibility for IONIQ 6 users.
Like Hyundai's award-winning IONIQ 5 before it, the IONIQ 6 implements the Hyundai Look design strategy that gives each model a special appearance, like chess pieces.
It integrates more than 700 parametric pixels in numerous places, such as headlamps, rear combination lamps, front lower sensors, air vent garnishes and centre console indicator, to reinforce the brand's identity throughout the vehicle.
The IONIQ 6 is currently available as a limited First Edition model priced from £54,995 with the line-up expanding during 2023 to include other specifications priced between £45,000 and £50,000.
Prices correct as of 20/03/23 and are subject to change.