Dacia Launches New Hybrid Jogger
10th Jan 2023
By Chris Russon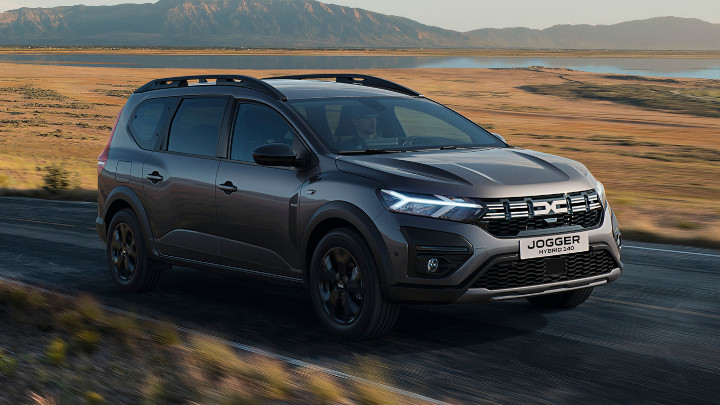 Dacia has launched its first Jogger hybrid, the cheapest 7-seater petrol/electric model available, which is priced from £22,595.
Powered by a 1.6-litre petrol engine mated to two electric motors, the Jogger hybrid develops a combined 138bhp.
Performance figures are a 0 to 62mph acceleration time of 10.1 seconds and a combined fuel return of 56.5mpg with emissions of 112g/km.
The self-charging hybrid powertrain is similar to that parent company Renault uses in the Clio hatchback, and Dacia says that in urban driving the hybrid Jogger should spend around 80 percent of its journey time running in electric mode.
Dacia estimates that as such, the car can reduce fuel consumption by up to 40 percent compared to a petrol-only model.
The Jogger Hybrid 140 will be available in two specifications – Expression and Extreme – with the higher grade version priced from £23,395.
Deliveries are expected to start in the second quarter of the year and Dacia will be offering the hybrid from a monthly cost of £267 with a deposit of £2,812.
The hybrid has an automatic transmission and is fitted with a 7-inch instrument cluster which displays information such as the level of charge in the traction battery and the remaining range.
The Jogger was launched in the UK last year and petrol-only models are currently priced from £17,145.
Prices correct as of 10/1/22 and are subject to change.