Kia Enhances EV Charging Service
19th Jan 2023
By Chris Russon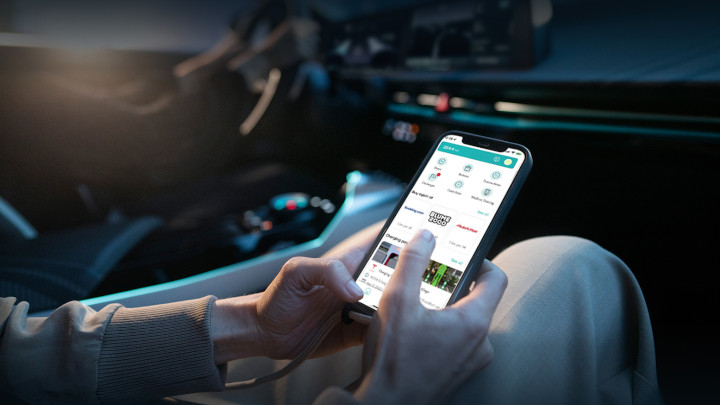 Kia is enhancing its EV charging services in the UK and Europe through a new partnership with &Charge, a charging platform that combines smart user engagement with value-added services.
The service, accessed via an app, allows users to collect EV charging credits when shopping at hundreds of UK retailers.
Credits can be redeemed via the Kia &Charge app to pay for public charging sessions, reducing the total cost of ownership. Customers can also earn credits by providing information and feedback on public charging stations.
The service is now live in the UK, and customers can download the app via and-charge.com, the App Store or the Google Play Store.
One of the first manufacturers to offer rewards through the &Charge platform, Kia's new partnership will support its ambition to remove obstacles impeding the growth of e-mobility, including cutting the cost of all-electric driving for customers.
"As we expand our EV offering, it's important that the charging network offers the same accessibility and quality of experience that our customers have come to expect from our state-of-the-art EVs," said Sjoerd Knipping, Vice President of Marketing and Product for Kia Europe. "Collaboration with the &Charge service platform can only strengthen our ability to meet this objective."
In the UK, customers can access more than 300 retailers via the &Charge service platform, including popular DIY and home stores, clothing and fashion retailers, online travel sites and certain airlines, attractions and days out, food retailers and delivery services, and dozens of others.
Users spending money through &Charge build up &Charge Kilometres, with each kilometre equivalent to an average of £0.071 in Kia Charge credits - depending on the retailer.
For example, if a brand offers one &Charge Kilometre for every £3 spent, users spending £99 with this retailer would earn around £2.34 in Kia Charge credits to contribute towards their next public charge.
Globally, Kia will offer a line-up of 14 fully electric models by 2027, in line with its Plan S strategy. 2023 will see the production-ready debut of the highly anticipated EV9 SUV.
This new model is based on Kia's Electric Global Modular Platform (E-GMP), and will usher in a new era of sophisticated, high-tech, sustainable mobility for Kia.
Prices correct as of 19/01/23 and are subject to change.