Hyundai IONIQ 5 Voted Best in World
13th Apr 2022
By Chris Russon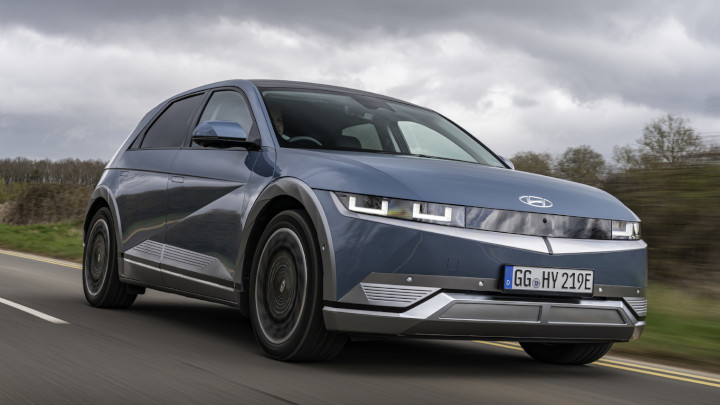 The all-electric Hyundai IONIQ 5 has dominated the 2022 World Car Awards, with the crossover named overall World Car of the Year, World Electric Vehicle of the Year and World Car Design of the Year.
The World Car Awards were revealed the results at a ceremony held at the New York International Auto Show.
The IONIQ 5 - priced from £36,995 in the UK - was recognised by a jury of 102 automotive journalists from 33 countries who considered 27 competitor models launched in 2021.
"We're truly honoured to receive these prestigious awards, which recognise the talent and hard work of all our people and business partners at Hyundai Motor Company. Our vision is to enable Progress for Humanity, and this endorsement of our approach will serve to embolden our commitment to make this vision a reality," said Jaehoon Chang, President and Chief Executive of Hyundai Motor Company.
For the World Car Design of the Year, a panel of six experts from France, Germany, Japan, the UK and the US selected the IONIQ 5 from all the contenders competing in the other five award categories.
The panel reviewed each vehicle based on style and innovation that pushes established boundaries.
In addition, the 2022 World Car Person of the Year was selected as Luc Donckerwolke, Executive Vice President, Chief Creative Officer, Hyundai Motor Group.
Other winners in the awards were the Mercedes-Benz EQS which was voted best luxury car, the Audi E-Tron GT, which won the performance car category, and the Toyota Yaris Cross, which carried off the urban car title.
Prices correct as of 13/04/22 and are subject to change.