Look, No Brakes for Electric DS
06th May 2022
By Chris Russon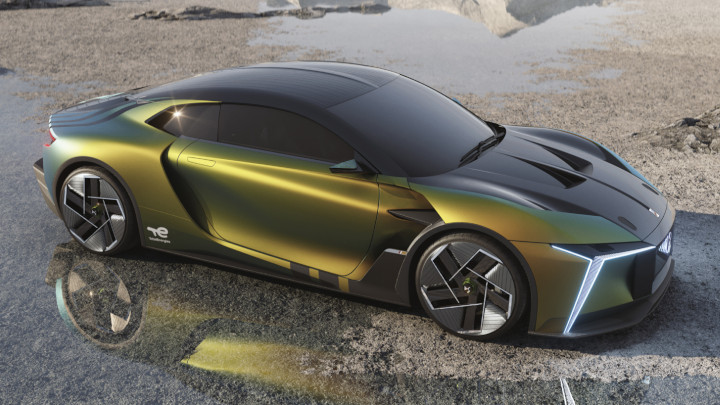 Luxury French carmaker DS Automobiles has developed a prototype electric vehicle that uses only electric motor regeneration instead of conventional brakes – showing a potential future on electric vehicles.
Using technology from the brand's Formula E race car, the DS E Tense Performance uses two onboard electric motors to slow the vehicle entirely through regenerative braking, up to 600kW.
Though regenerative braking is already available in most electric vehicles, the technology is currently used to complement conventional friction brakes. However, DS is exploring whether regenerative braking alone could eventually be the sole method to slow cars down, helping to better recharge the battery in the process, and doing away with conventional brake discs and pads.
The intelligent technology renders the conventional Formula E braking system fitted to the DS E Tense Performance completely redundant.
The DS E Tense Performance has been developed in conjunction with the brand's championship winning Formula E team and uses the same electric motors that can be found in the electric race cars.
With 815hp on tap and a massive 8,000Nm of torque, the DS E Tense Performance can accelerate from 0-62mph in just 2.0 seconds. Using 350kW charging, a full charge can be completed in just five minutes.
Beatrice Foucher, DS Automobiles chief executive, said: "Formula E is about maximising performance and efficiency, and the DS E Tense Performance is our vision of a road car utilising our race-winning technology.
"Regenerative braking is a very powerful way to not only slow the vehicle down, but also help improve battery performance. The DS E Tense Performance takes the technology to a new level, with regenerative braking used solely to slow the vehicle down."