Face Coverings
From 24th September, in line with government guidance, we require all customers visiting our showroom to wear a face covering unless there is a medical reason not to. If you haven't got one with you, our Associates, who will also be wearing face coverings, will provide one for you.
At Evans Halshaw we want to assure you that every precaution is being taken to ensure the health and safety of our customer and associates during the Covid-19 pandemic.
Here you'll find a wealth of information around the extra measures we're taking to help keep everyone safe.
Showroom Environment Safety
We're open for both sales and servicing.

We're encouraging appointment slots at all times to help eliminate any queuing and respectfully ask all our customers to only bring someone else with them into our showrooms if it's absolutely necessary. Car parking spaces will be available at the closest point to the main entrance wherever possible to limit movement across the dealership grounds.
One of our associates will be available to greet you at a safe distance upon entry to the dealership and they will be responsible for monitoring the showroom capacity to ensure visitors can remain at 2 metres apart, so pre appointments are essential to helping us keep everyone safe. It is important to please wait for the store host to greet you before browsing our used vehicle forecourts.
We have installed 'Keep safe distance' floor markings to keep 2 metres apart and any lounge areas will be organised and separated to meet social distancing guidelines. Some of our dealerships may operate a one- way system to control through flow - if applicable this will be explained to you prior to visiting and by the host upon arrival.

Regrettably our refreshment areas will remain closed for the time being, to reduce touchpoints in store and we'll be operating a one at a time approach to the use of customer restrooms. Whilst a lot of our services can be arranged via phone and email, if you're anticipating to spend a while in our showroom, we'd encourage you to bring your own bottled drink or flask and pen for any required document signatory.

Hand sanitiser will be available and clearly visible in designated areas throughout our dealerships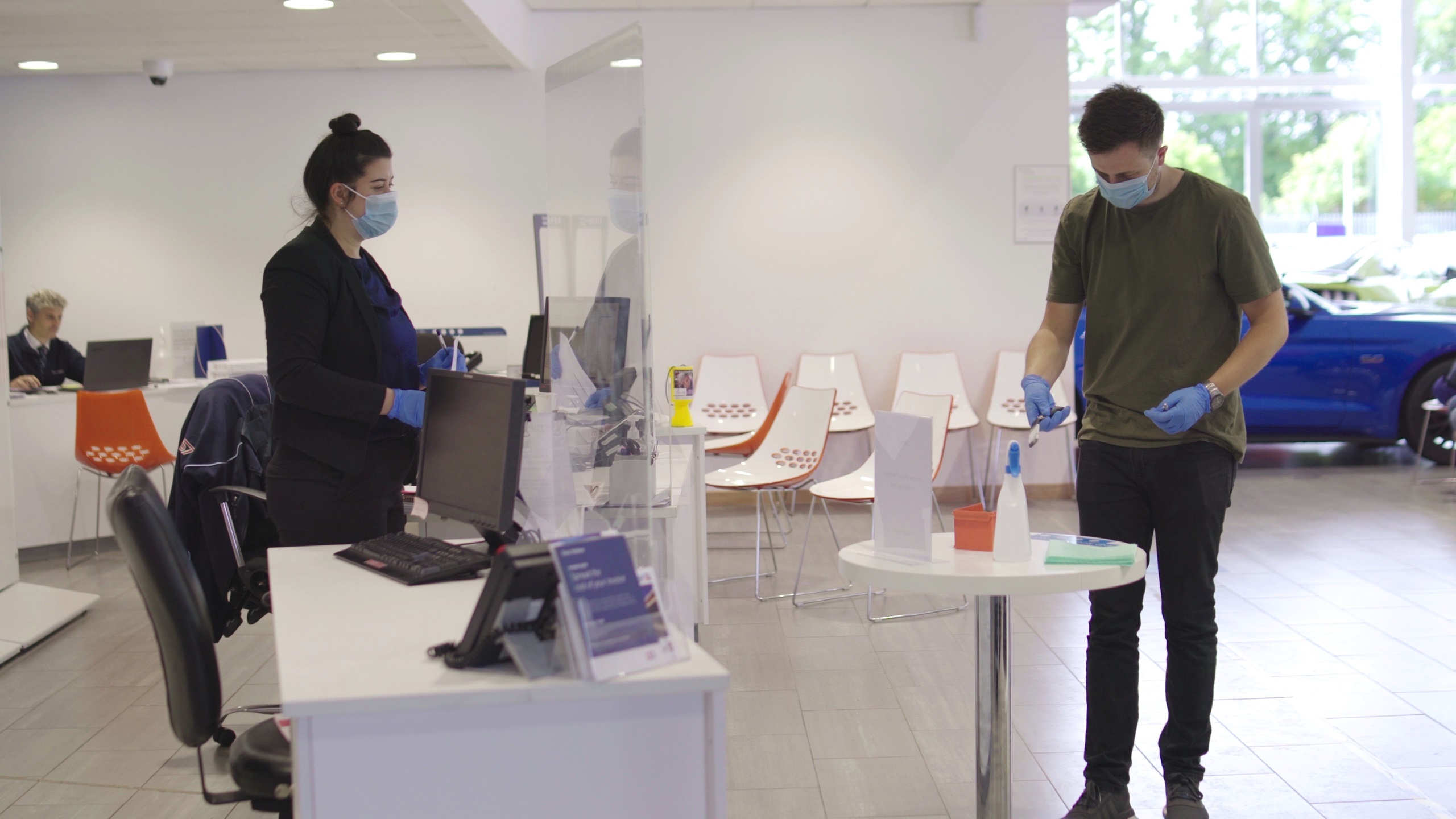 We've installed protective screens across all our interaction desking areas for both the safety of our associates and customers.

As body temperature is a known indicator of Covid-19 symptoms, we'll be carrying out daily digital temperature readings for all our dealership-based associates, at the beginning of each day. Anyone testing 38 degrees or higher will be sent home immediately and referred to the NHS helpline for advice.

Disposable gloves and car seat covers will be made available all our associates and changed regularly, along with additional hand washing and hand sanitiser- their well- being and safety is of paramount importance to us.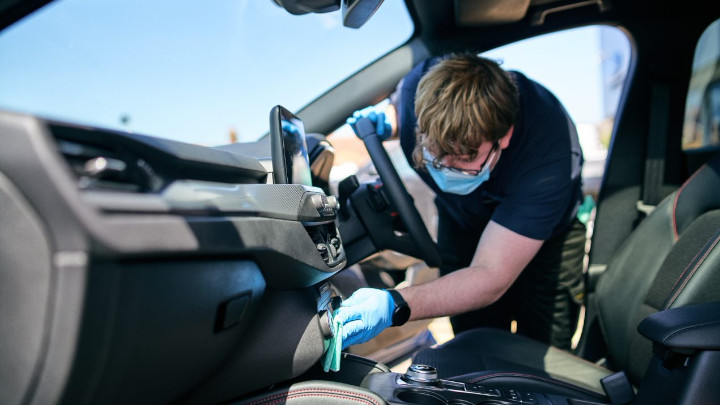 Daily cleans are happening across all our locations, with additional regular sanitisation of key showroom areas including work surfaces, door frames, furniture and of course card payment machines. Our sanitisation product is isopropyl alcohol based and we use nitrile gloves. We are encouraging card payments wherever possible and disposal gloves can be made available to all our customers entering our stores.

To limit any bacterial transfer in the handling of vehicle keys a drop off box at reception will be available. All keys will be safely monitored and fully sanitised before returning via sanitised handover trays along with any vehicle documentation you need for your vehicle.

When it comes to the care of your vehicle itself, additional cleaning measures will be carried out in addition to our standard vehicle cleaning procedures, as outlined below.
Car Interior Sanitisation Points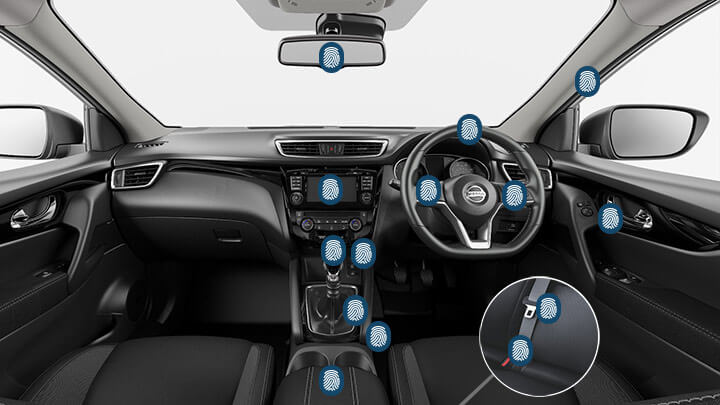 In addition to the use of seat covers, additional sanitisation will be applied to the following touchpoint areas inside the car
Gear sticks
Handbrakes
Door handles
Steering wheel & controls
Rear view mirror
Radio & infotainment controls
Steering column stalks
Elbow rests
Seat position controls and latch buttons
Car Exterior Sanitisation Points
When it comes to the outside of the car, again additional sanitisation wipe downs will be applied to:
All door handles
All door frames
Luggage compartment handles
Vehicle keys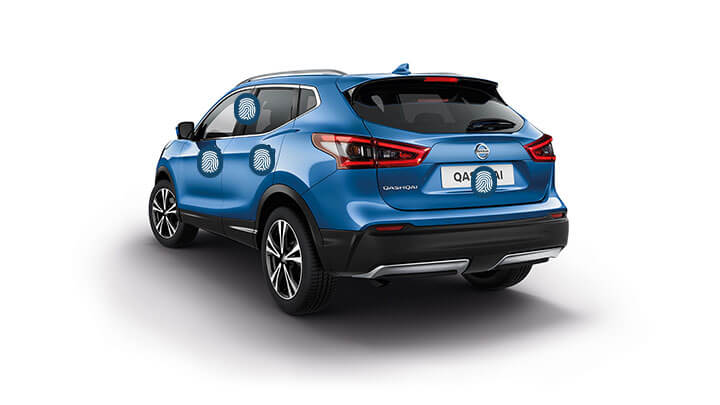 Additional Treatments
Subject to availability, additional anti-bacterial treatments are available and can be applied through your vehicle's interior for a small charge. Please ask at time of booking your appointment.