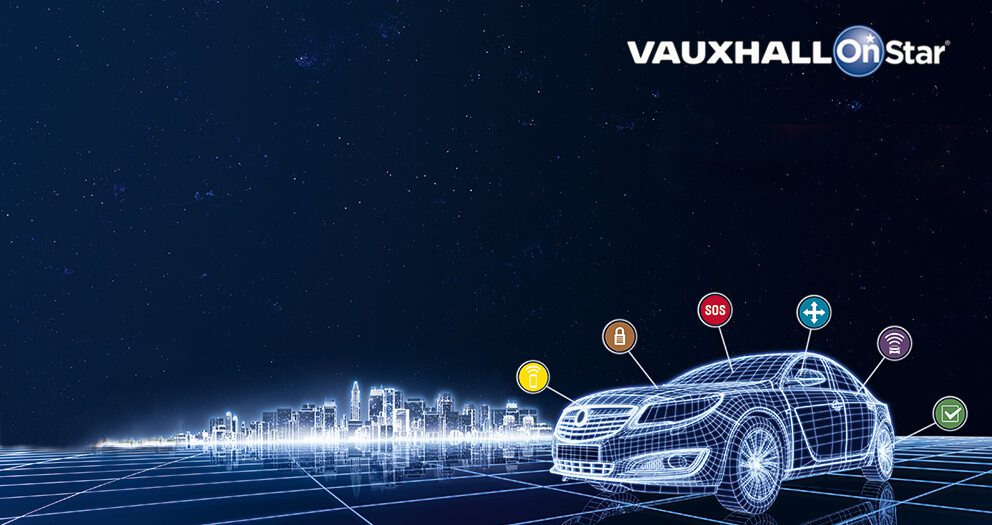 Your Personal Connectivity and Service Assistant
Once the exclusive reserve of the limousine, a personal service assistant will be available from mid-2015 right across the Vauxhall range. That's a European first in this segment. Vauxhall OnStar is our pioneering, people-friendly technology that puts you in touch with an individual, not a machine.
The one-of-a-kind system connects you to a trained advisor – or, if you have an accident, automatically calls for help – 24/7, 365 days a year. It also gives you in-car access to a host of services, from roadside assistance and vehicle diagnostics to an integrated wi-fi hotspot. You don't have to be in your car to access Vauxhall OnStar.
You can call our Service Centre from any phone, or use our Vauxhall OnStar smartphone app. Your driving experience has never been easier, safer or smarter.
Try Vauxhall OnStar
FREE for one year, including Wi-Fi hotspot.

Vauxhall OnStar is available in virtually every new Vauxhalll passenger car and will even come standard with selected trim levels. Best of all, you can test Vauxhall OnStar – including Wi-Fi Hotspot – free of charge for one year.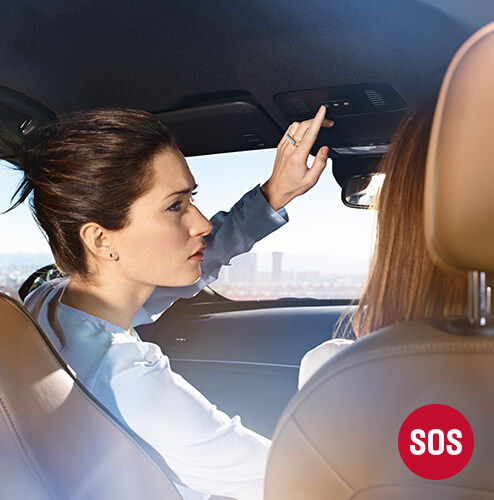 Automatic Crash Response
We're on our way!
If you have an accident and can't call for help, Vauxhall OnStar reacts instantly.
The second your airbag inflates:
Automatic Crash Response opens a direct line to a trained Vauxhall OnStar advisor, who'll talk to you in your chosen language (even if you're abroad) via the hands-free speakerphone.
Vauxhall OnStar sends a report to our Service Centre, including your location, travel direction, vehicle colour and the extent of the damage
Emergency services immediately head to the accident scene, if your vehicle report warrants it.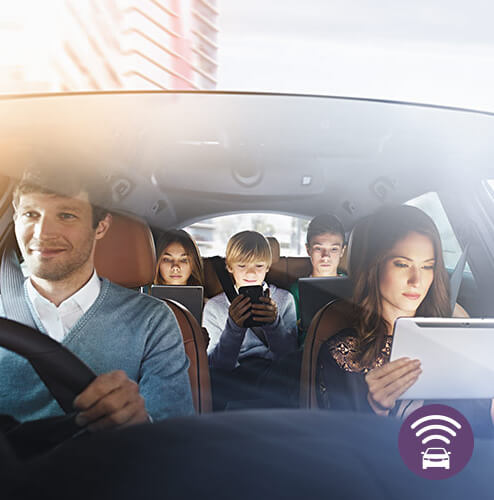 WI-FI Hotspot
Your car is online.
Broadband makes life easier and more fun, so use Vauxhall OnStar to create an in-car wi-fi hotspot.
Enjoy fast and stable internet access on the move.
Smartphones, laptops, tablets and more – your hotspot will support up to seven devices.
Vauxhall OnStar's powerful roof antenna reliably connects you to high-speed internet services.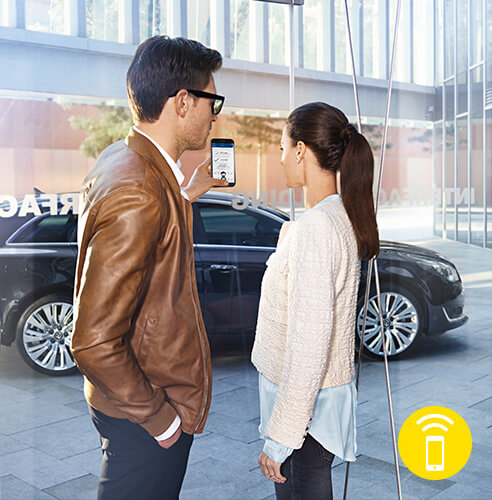 Smartphone App
When do I need to fill up? What's my tyre pressure? Where did I park?
Use your Vauxhall OnStar smartphone app to:
display key diagnostics (like tyre pressure, fuel and oil levels) anytime, anywhere.
lock and unlock your car doors remotely.
locate your vehicle if you can't remember where you last parked.
once you're close to your car, flash the lights and honk the horn to identify it.
enter your destination address into your smartphone and send it to your car's navigation system.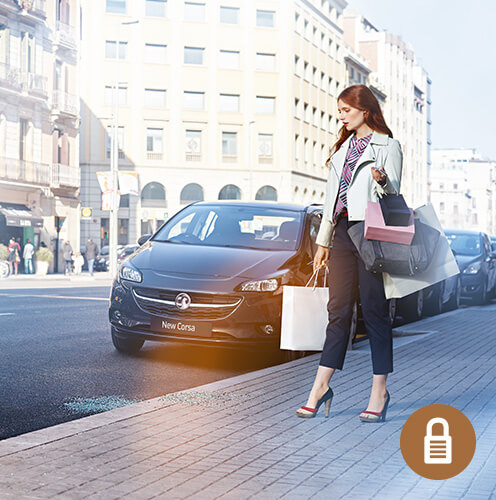 Stolen Vehicle Assistance
We'll help get it back.
If your car is not where you parked it, Vauxhall OnStar can confirm if it's been stolen – and help you get it back.
Once you report the theft to the police, your Vauxhall OnStar advisor can use the crime reference number to start searching for your car.
Vauxhall OnStar's GPS technology will confirm your Vauxhall's location.
If the thief turns off the engine, Vauxhall OnStar can deactivate the ignition, effectively immobilising your car. The police can then recover it.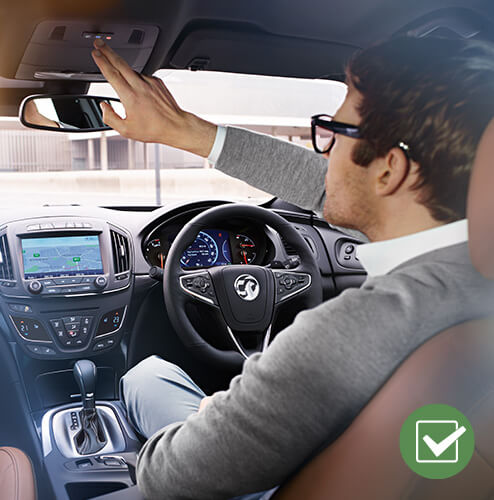 Vehicle Diagnostics
Because prevention is better than cure.
Vehicle diagnostics keep you up-to-date with your car's health of so you can avoid unexpected repairs.
If you see a warning light in the dash, press the Service button. Your advisor will assess your car remotely and tell you if you need a mechanic.
If you do, we'll send your nearest Vauxhall dealer's address to your navigation system.
At your request, Vauxhall OnStar can also send you a monthly email showing your car's oil level, tyre pressure and other data, to help you stay in control.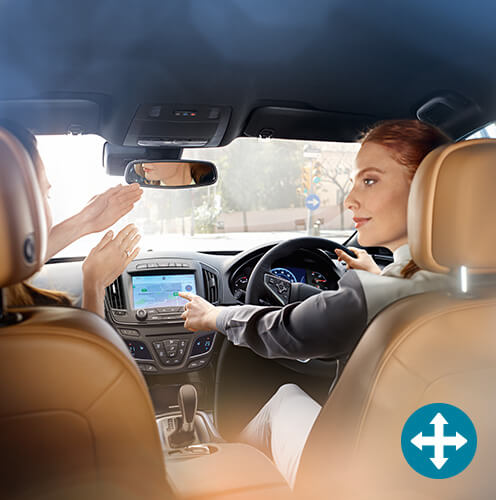 Destination Download. Directions on Demand
'Isn't that museum around here?' 'Where's that great restaurant?' 'Is this the stadium?' Vauxhall OnStar is always ready to help when you're in doubt about locations, directions or destinations.
Use the Service button to contact your Vauxhall OnStar advisor. They'll pinpoint your destination and send the address to your vehicle´s navigation system.
Destination Download saves time and calms nerves – for example, by helping you easily switch destination en route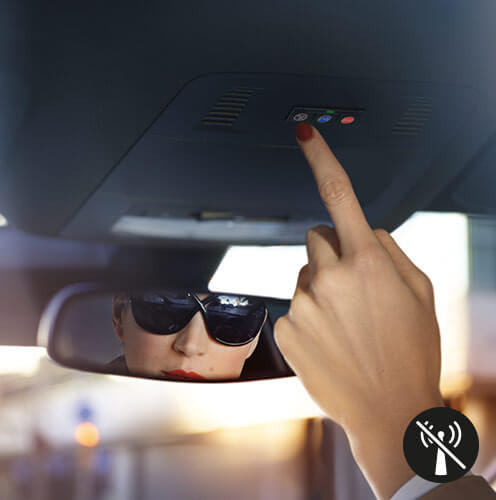 Your Privacy. Your Call
You are always in complete control of what Vauxhall OnStar can and can't do.
Once you've registered and activated Vauxhall OnStar, you can access every Vauxhall OnStar service.
To safeguard your security, several services (including Remote Door Lock/Unlock and Stolen Vehicle Assistance) will ask for your PIN.
To prevent Vauxhall OnStar from accessing your car's location, press the Privacy button. Vauxhall OnStar will only override this request in an emergency.
Vauxhall OnStar will never sell on your information. Your information will only be disclosed to OnStar, its affiliated or associated companies, retailers and companies working on behalf of Vauxhall OnStar ('selected third parties').
Evans Halshaw has 32 Vauxhall locations across the UK selling new Vauxhall cars and vans, and a wide range of used cars including Vauxhall Network Q manufacturer approved cars. Evans Halshaw can offer you the very best choice when it comes to new Vauxhall cars. Our team members have an unrivalled knowledge and passion for everything Vauxhall, ensuring you drive away in the perfect car for you.
Call 03333239161 now to find out more about Evans Halshaw Vauxhall.
Contact Us