Used Fiat Talento for sale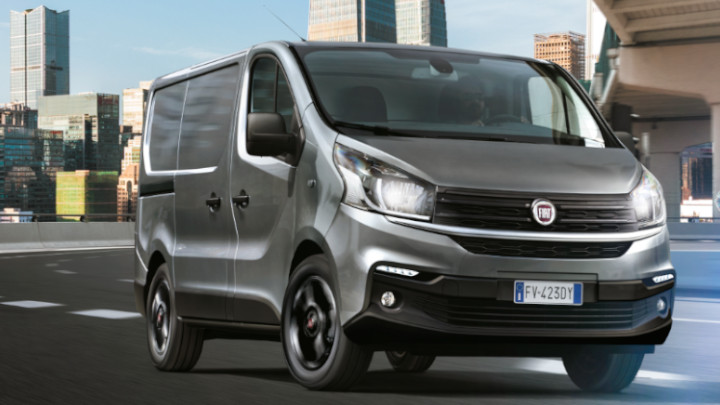 From 2016 until 2022, if you wanted a medium sized Fiat panel van, you'd go for the Talento. It's since been replaced from 2022 onwards by the Fiat Scudo.
The medium-sized van segment is a tough one to comprehend with, but at least the Fiat Talento has some help with the van being almost identical to that of the Renault Trafic. In fact, the Talento was built in France by Renault.
Interestingly, its replacement (Scudo) shares the same underpinnings as the Citroën Dispatch, Peugeot Expert, Toyota Proace and Vauxhall Vivaro.
However, a used Fiat Talento still offers:
Plenty of space
Clean, simplistic styling
A good driving experience
Economical engines
A decent cabin
Economy, Towing, and Performance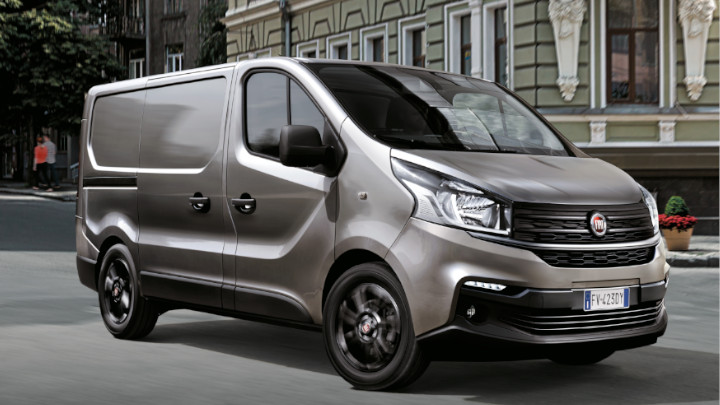 Engines found in the Fiat Talento are either 1.6-litre or 2.0-litre diesels. The latter is the latest engine, which meets more strict emissions regulations.
Having a larger engine means later models feel like they offer more oomph and therefore feel impressive. This all comes with the possibility of over 40mpg too, which is great for a medium-sized van.
Due to the torque and general feeling of enhanced power, if you're looking to tow with a Fiat Talento you'll have little bother. Like all vans, the unbraked towing weight is capped at 750kg, whilst braked towing weight is available up to 2,000kg.
Bodystyles, Payload, and Capacity
Along with the regular panel van, the Fiat Talento was also available as a crew cab, a 9-seater combi passenger carrier and a platform cab, which could have been converted in multiple ways.
As for payload, a regular Fiat Talento panel van offers between 1,000kg and 1,200kg depending on spec.
In terms of capacity dimensions, load length is 2,537mm long, whilst the long-wheelbase is increased to 2,937mm.
Load height is 1,387mm on the low roof model and increases to 1,898mm on the high roof spec.
Load width is the same across all models and specs and comes in at 1,662mm.
Interior, Technology, and Safety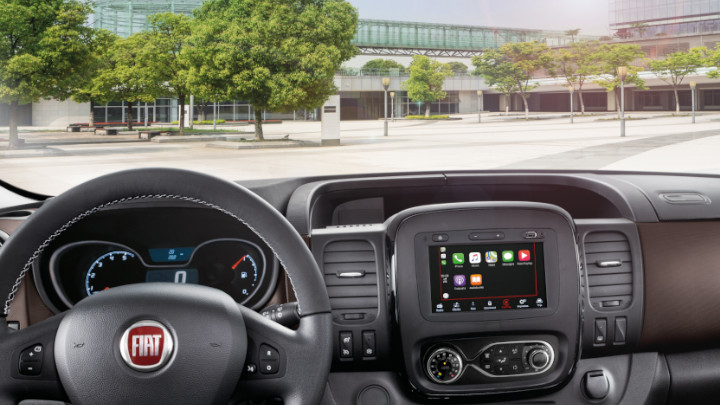 If you've ever got behind the wheel of a Renault Trafic, then the Fiat Talento will feel exactly the same, just with a Fiat badge on the steering wheel, front end and back end, instead of the Renault diamond. It's very similar to Renault passenger cars from the same era, which isn't a bad thing at all, with the signature French style thrown in.
Base models get DAB and Bluetooth, electric windows and LED daytime running lights. 'SX' models get air-con and parking sensors, 'Tecnico' models get the 7.0-inch infotainment screen and cruise control, whilst top-spec Sportivo models get a rear-view camera, 17-inch alloys and a style pack with body-coloured bumpers.
Safety kit includes a driver's airbag, ABS, Emergency Brake Assist and electronic stability control.
Is the Fiat Talento right for me?
If you're after a respectable, neatly styled medium-sized van, then the Fiat Talento is a decent used buy.
The medium van segment is perhaps one of the most fierce, what with the Ford Transit Custom dominating, but the Talento is not a bad alternative, that can be sort for less.
The Renault Trafic on which it's based is also a great alternative and worth looking at if you want a Renault badge on your van rather than a Fiat one.
Why buy a used van from Evans Halshaw?
Find your perfect used van at Evans Halshaw
At Evans Halshaw, we stock an exceptional range of used vans, with a comprehensive selection of quality, robust vehicles from compact vans to pickup trucks.
All of our vehicles are fully HPI checked, giving you peace of mind when making a decision. In addition, we're able to offer same-day delivery on a selection of used vans, meaning you never have to wait for the van you want.
If you're still in the market for your perfect used van, our friendly associates at your local Evans Halshaw dealership can help you find the vehicle that's ideal for you.