Regular servicing of your truck is vital for several reasons. By law, every employer must make sure that all work vehicles are maintained in in an efficient state, in efficient working order, and in good repair.

Planned maintenance should be thorough, regular and frequent enough to meet the manufacturer's guidelines and common sense, so you should always get your servicing done at a Manufacturer Approved Service Centre. More than that though, servicing is the ideal way to maintain both the smooth running and the resale value of your vehicle.

We pride ourselves on ensuring that you, and your vehicle receive the very highest level of care and service. No one understands your vehicle like we do, and as well as Service, MOT and repair, we also offer a range of more specialist servicing options to keep your vehicle in good working condition.
ATF Testing
An Authorised Testing Facility (ATF) checks that heavy goods vehicles and trailers are roadworthy and meet safety and environmental standards. In the majority of cases all commercial vehicles are tested every 12 months from date of first registration.
To have an ATF, the facilities must have been approved by the Driver and Vehicle Standards Agency (DVSA). Our ATF facilities are modern and state-of-the-art, fitted with the latest vehicle technology. We have 4 ATF lanes, which collectively cater for all your vehicle safety needs. All lanes are Intrinsically Safe (IS), meaning Dangerous Goods Vehicles such as fuel tankers can be tested without having to be 'purged' of their dangerous substances first. This can save operators hundreds of pounds.
Book a DAF Service now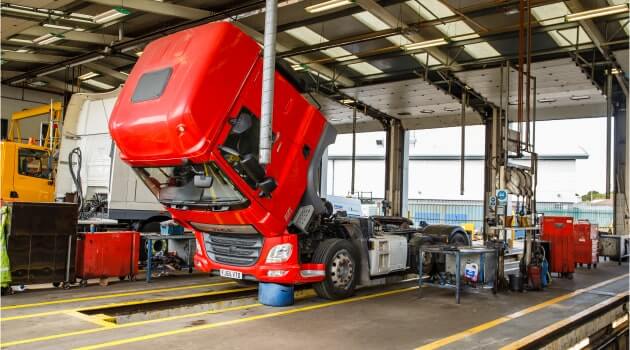 Approved Tachograph Centres
A tachograph is a device that can be fitted in your vehicle to record information about driving time, speed, and distance. They are an easy way to make sure you're following the rules on how many hours you can legally drive and the breaks you need to take.
It may be compulsory for you to have a tachograph in your vehicle. If the maximum permissible weight of your vehicle is more than 3.5 tonnes then EU rules apply to you, and you must use a tachograph. Furthermore, if your vehicle was registered on or after 1 May 2006 then your vehicle must be fitted with a digital (rather than analogue) tachograph.
All of our four truck dealerships are Approved Tachograph Centres (ATCs) and we're able to install or calibrate existing tachographs. We can fit the right tachograph for your vehicle, check an existing tachograph is working effectively, and show you how to use them properly.
Book a DAF Service now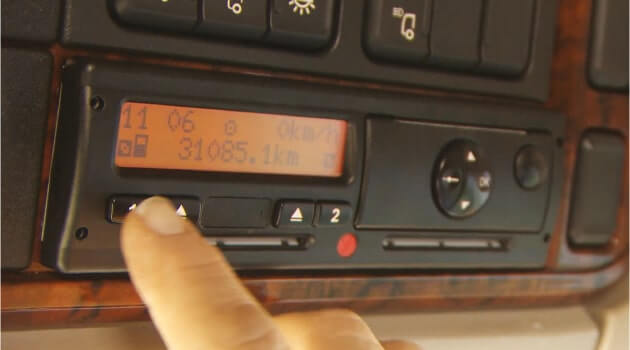 LOLER Testing
If your vehicle has lifting equipment attached it's important to make sure it's safe. One of your main responsibilities is to make sure it adheres to the Lifting Operations and Lifting Equipment Regulations 1998 (LOLER). LOLER requires that you get your lifting equipment regularly examined and tested by a competent person (who must be independent and impartial), particularly if it is exposed to conditions that cause deterioration, such as wet or abrasive environments.
We can carry out LOLER testing to check that your equipment is in good condition and fit for operation, meaning you can rest assured that your vehicle is abiding by the regulations.
Book a DAF Service now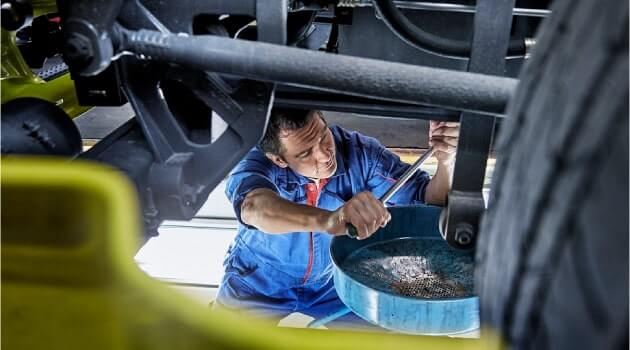 Why choose Evans Halshaw DAF?
Our dealerships are official DAF dealerships, so you can be sure that your truck is in safe hands. Our servicing for all makes and types of vehicle is in line with manufacturer's recommendations, which not only means the highest quality of servicing is guaranteed, it also improves your vehicle's operating efficiency and puts more money on your bottom line.
Furthermore, servicing is available 24 hours a day, meaning you can easily plan ahead and schedule servicing at a time convenient for you, minimising downtime and saving time and money.
Truck Service Centres
Our servicing and advice are available at our dedicated Evans Halshaw DAF dealerships in the north of England. With over 400 team members, we'll get you back on the road in no time. We are based at four locations: Leeds, Sheffield, Birtley and Stockton.
To make an appointment for any form of truck servicing please contact our service departments below.
Evans Halshaw Contracts
Evans Halshaw Contracts offers a unique, innovative fleet solution for Truck operators. Providing pro-actively managed repair and maintenance packages across its entire commercial vehicle range.
Key Benefits:


Improved Cash Flow
Reduced Administration
Improved Compliance
Lower Costs
Greater Support
Evans Halshaw Truck Maintenance
All makes service package
Hassle-free designed to save you time and money
The convenient and flexible service offer
Time and cost savings
Simple Budgeting
More up-time
The Evans Halshaw Truck Maintenance service package is designed to protect your livelihood and keep your vehicles on the road for longer.

Whatever make of truck you operate we have a package to suit your requirements, get in touch today for a personalised quote.