Tyre Prices and Choices
Tyres from as little as £23.95
Choices
At Evans Halshaw we have access to a range of over 9,000 tyres!
Everyone is looking to save money on tyres, that's why Evans Halshaw offers budget tyres from as little as £23.95! but remember, the cheapest tyre may not necessarily be the right tyre for everyone! Give us a call on 0333 323 7158 to find out more.

When buying new tyres it is important to consider the type of driving you will mainly be doing so you can make an informed decision about which tyres are suitable for your vehicle. For example, if you do a lot of motorway driving, consider a premium tyre for improved grip at higher speeds when braking.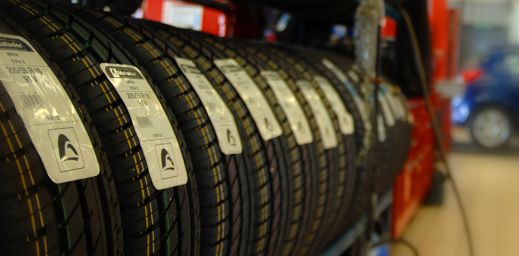 Make an informed decision when choosing your tyres!
The legislation was introduced for tyres manufactured after July 1st 2012 to include a set labeling system, designed to help motorists make informed choices when choosing replacement tyres.
Tyre labels are made up of three core areas that provide important safety and environmental information relating to:
Fuel efficiency / Rolling resistance
Wet tyre grip
Exterior noise
Similar to the EU Energy label, the tyre label measures both fuel efficiency and tyre grip on a scale, ranging from 'A' to 'G' with 'A' being the best.

The external noise is measured in decibels, split into 3 categories represented by sound waves on the tyre label:
One black sound wave translates that the tyre is 3dB less than the future European limit.
Two black sound waves show that the tyre is already compliant with the future European limit.
Three black sound waves display that the tyre is compliant only with the current European limit.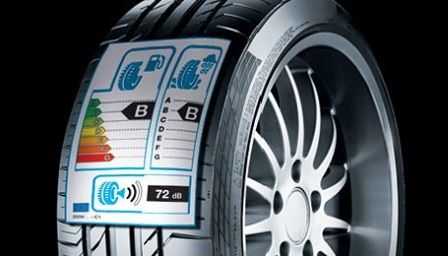 Which tyres does this labeling system apply to?
All new car, 4x4, van, SUV and some truck tyres will carry the sticker on the tread. Tyres not affected by the legislation include professional off-road tyres, spare tyres, racing tyres, and vintage tyres and tyres with rating less than 80km/h.
Tyre prices
At Evans Halshaw tyre prices are dependent on make and model however our budget prices start from only £23.95! We regularly check our tyre prices and are also committed to The Evans Halshaw Price Guarantee. Give us a call on
0333 323 7158
and our team of dedicated experts will be happy to help.
Price Guarantee
All of our tyres are sold with a price guarantee. Meaning if you can find an identical tyre at a competitor business within a 5-mile radius outside Evans Halshaw Group for less, within 5 days of the date of your service invoice, we will refund the difference in price. Claims submitted under the Price Guarantee must be accompanied by a genuine written quotation from the competitor business. Retail customers only.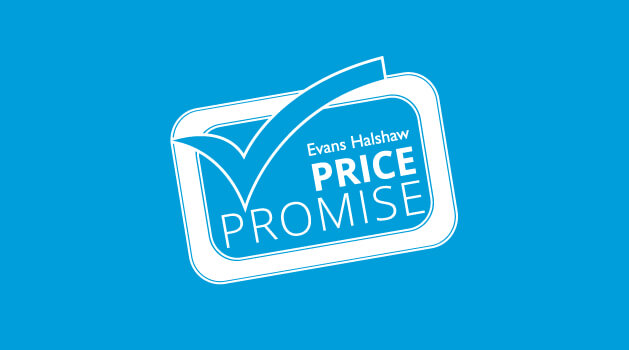 Calls to 0333 numbers cost the same as calling a landline; even when you are using a mobile. Calls are also included in FREE minutes with landline and mobile contracts.