Why choose an approved used DAF truck?
When searching for a used DAF truck for sale, it's important that you choose one that will be a reliable companion out on the road. That's why our selection of First Choice approved used DAF trucks go through a thorough 200-point inspection before going on sale, with any necessary remedial work carried out by one of our DAF trained technicians.
To qualify as a First Choice used truck, each example will be younger than five years old having covered less than 600,000km with a fully documented service history and an MOT.
All First Choice used trucks are ready to drive away with a one-year Euro 6 guarantee, giving you the peace of mind that you're backed up by DAF's comprehensive warranty.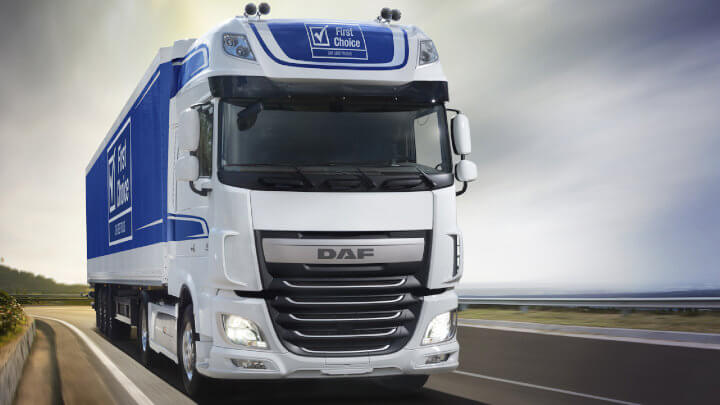 Each First Choice approved used DAF truck comes with ten unique guarantees:
Younger than five years old
Less than 600,000 kilometres on the clock
Fully documented service history
Looks like new
With MOT certificate
Passed all 200 points on DAF checklist
All necessary maintenance and repair work carried out
MultiSupport maintenance and repair contract and financing option
Ready to drive away
One-year Euro 6 warranty
Find your perfect used DAF truck
At Evans Halshaw DAF, we aim to stock only the finest examples of used DAF trucks around, giving you an impressive choice of excellent models including the DAF XF, CF and LF. We also offer a variety of finance packages that can be tailored to your exact requirements.
With an approved used DAF, you're getting the best of the best, for less. Start your search today.